Over the past week we have had a lot of social media messages about what we can do to help make the world around us less racist and more positive. I was very quickly overwhelmed by the lists of 100 or 75 things I could do as a white person. The one item I want to focus on is being a good parent. I want to raise my sons to be kind, and inclusive, and respectful of all of their friends. However, many times our voice as a parent is over shadowed by the media our children are consuming.
For example, my family growing up taught me to be very modest and that any sexual activity should be saved for marriage. However, the media I consumed had the opposite message. I watched shows like Buffy the Vampire Slayer and Dawson's Creek and The OC which told us the norm for adolescence that everyone was drinking too much and having sex at 15. It took me a long time as an adult to navigate the messages into my own personal beliefs of what the rules of relationships and sexuality should be. I think we often forget that the media we allow our children to consume are parenting and teaching tools. Especially in the 90's, I don't think our parents we're thinking too hard about it.
My personal background has a pretty extensive education in ESL and multicultural literacy. At a training I attended, we went through an activity where you analyzed how inclusive and diverse your library was. As an EL or ESL educator this is very important for building literacy, but it's also important for building perspective and social norms in our own homes. I wanted to share an activity with everyone to help focus our energy toward positive change into our homes.
The first step of the activity is to pull every book off your bookshelf who has characters who don't share your identity. They have a different race, or religion, or speak a different language, or are from another country. How big is your stack? This is a sampling of our stack, but even with 2-3 missing, I was disappointed considering my background. However, I have a preschooler and an infant, so many book characters are still animals who don't present an obvious race.
The next step is to separate the books into two stacks. One with those diverse characters as the main character, and the other has those characters as supporting characters.
Now make a third stack, how many of those characters are a stereotype? Set the stereotypes aside. You can't unteach a stereotype. The one's that bothered me the most were in older children's books. If you dig enough in Dr. Seuss or Richard Scarry books, you'll probably find one. The one I found is from 2015. These subtle images are what create social norms, and you have to look for them, and remove them.
You can do this same activity with movies or video games. Every purchase you make of books or movies shapes how your children will view the world around them. What is their perspective of social normalcy or appropriateness? Are we as parents unintentionally reinforcing racist, sexist, or otherwise problematic messages with our media? I've noticed a lot of media for older boys presents women as pretty or smart, but rarely both. Or if they are both, they're hyper sexual. (Think Laura Croft circa the 2000's). Yikes.
This exercise of seeing what we're consuming and how it is shaping our families perspectives is a good way to analyze if we're truly practicing what we're preaching. Are we creating a world for our children that is as diverse and respectful and kind as we want the larger world to be as they grow?
Below are a few lists of media at various age levels that are known for their inclusive attitudes and diversity. It is not formatted well. Keep in mind that these are titles that appealed to me or interested my son. I am absolutely open to suggestions! Especially with so many streaming services and formats to consume media, the options are almost limitless.
Television:
Netflix- Glitch Techs, Motown Magic,
Disney – Mira, Royal Detective and Diary of a Future President, Doc McStuffins,
Nickelodeon- Casagrandes, The Loud House, Go Diego Go and Dora the Explorer, Ni Hao, Kai- Lan, Blaze and the Monster Machines,
PBS- Molly of Denali, Odd Squad, Sesame Street
Hulu – Marvel's Runaways
Books –
These are listed as my top ten, with younger titles first getting older as you go down.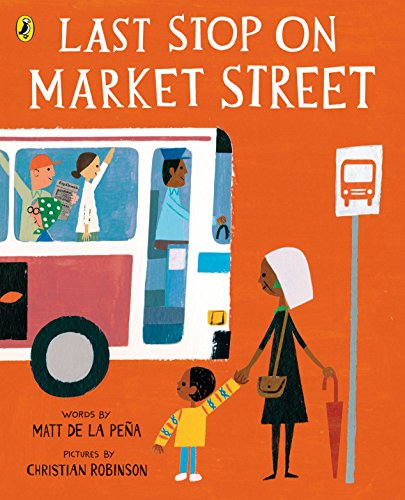 Films
This one became a worm hole when I was doing research. A great resource I'm linking for you for media consumption is Common Sense Media. They do a great job of helping to navigate the different options and helping find resources for inclusivity and diversity, but they also compiled lists like "movies to empower young black women" and "movies to teach kindness" or "best youtube channels for minecraft" It's a fantastic online resource and they have tons of resources for educators as well.